Company Name
Contact Info
Location

A DIŞ TİCARET LTD. ŞTİ.

Prof. Dr. Aziz Ergin Cad. No: 74/A / Zeytinburnu / İSTANBUL / TÜRKİYE

Hall: 2

Stand: 208B

Product Groups

Label Printing Machines
RFID Systems
Barcode Printers and Scanners
Labelling Machines
Automation Systems
Company Info

Products

Represented Companies

Company Brands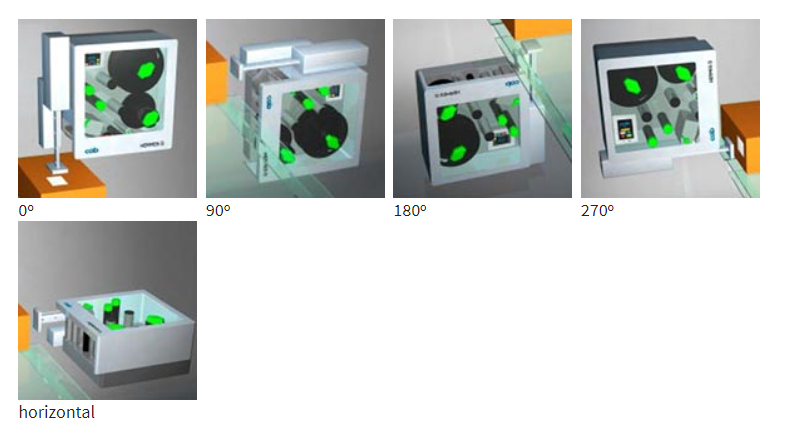 HERMES Q
Print and apply systems
PRODUCT DESCRIPTION:
Printing labels and applying them automatically in production lines.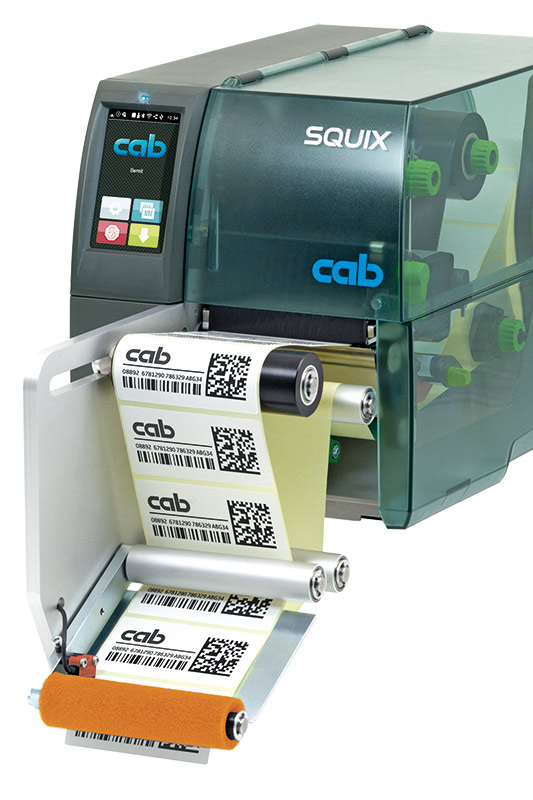 Label printers SQUIX
Flexible printers for industrial applications
PRODUCT DESCRIPTION:
They are for use in a wide range of applications. They have been developed with a constant focus on easy and intuitive operation as well as high reliability. The print mechanics and the chassis are made from high-quality materials and perfectly match in shape and function. A large number of peripherals and software enable customer-specific solutions. Whether operated stand-alone, linked to a PC or in a network the rugged printers are always up to the mark. A powerful processor results in print jobs performed quickly and labels provided straight away.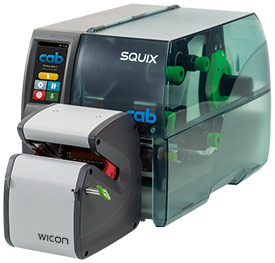 Wrap-around applicator WICON
Print&Apply
PRODUCT DESCRIPTION:
Data blocks on labels are protected persistently from environmental impacts by transparent laminate. Items inserted horizontally are set by centering panels. Items can be aligned 25 mm to 100 mm (1 to 4 ) distant to a label margin, using a stop. The cycle time for printing and wrapping is 1.8 - 6 seconds, depending on the number of wraps. Operation starts as soon as an item has been inserted, triggered by a foot switch, a data or I/O interface. A label is printed and then picked up by the applicator. The wrapper head identifies the diameter of the item. The size of a label determines how many times a label will be wrapped around. The slot to insert or remove items is covered by a finger guard during processing. Only wrap-around labels provided by the manufacturer guarantee proper applications. Item surfaces must be clean and free of lubricants. Pivoting the applicator enables label rolls or ribbons be replaced easily. In cases of errors to fix, such as label jams, opening the service door provides access to the wrapper head.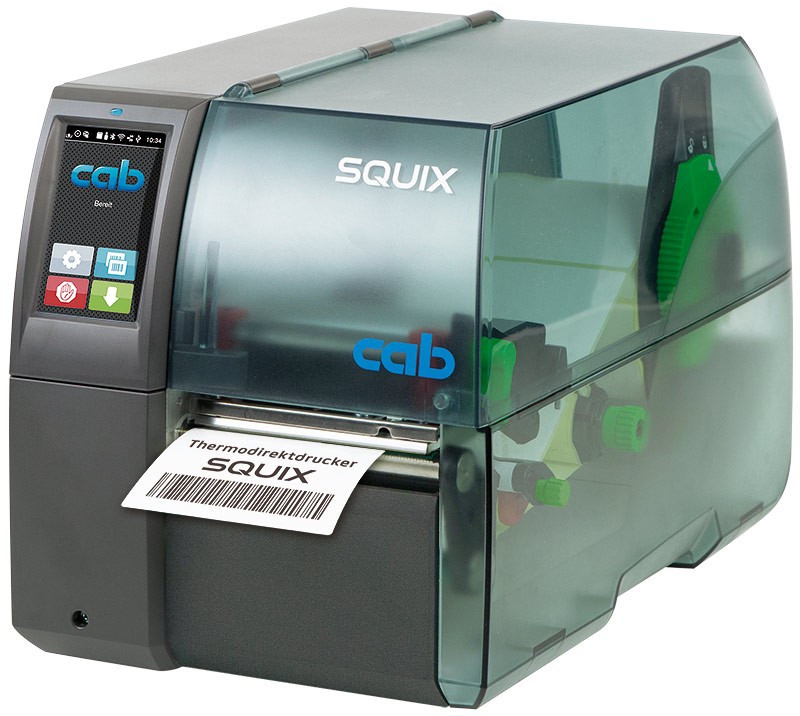 Label printers SQUIX 4.3 TD / 4.3 PTD
Thermal direct printers with left-aligned material guidance
PRODUCT DESCRIPTION:
The mechanical design, the electronics and the software correspond to the SQUIX series. 1 Plunger For a longer printhead service life the pressure force of the plungers is reduced. Compared to the standard, the plungers are black. Thermal direct printer SQUIX 4.3/300PTD, peel-off device providing a rewinder internally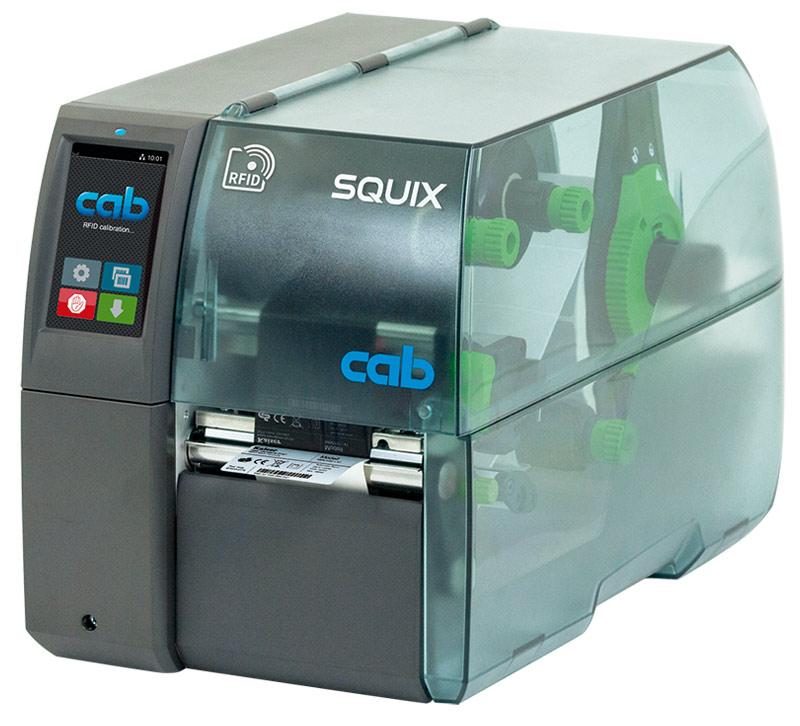 SQUIX UHF RFID
Highest reliability in processes related to writing and printing RFID labels
PRODUCT DESCRIPTION:
Three UHF RFID modules are provided as options, each optimized for a specific class of RFID labels: common RFID tags, on-metal RFID tags and mini RFID tags A UHF RFID option qualifies already for a wide range of RFID labels. In addition, cab supports the development and qualification of customized solutions. Comprehensive periphery and excellent programmability further qualify SQUIX UHF RFID label printers for solutions based on applications. Next to RFID technology, cab supports the latest communication interfaces such as OPC UA and WebDAV, enabling a printer integrate to complex logistics systems.

Minghui Machine coCHINA
Adres: Add No209 Lianxing Industry District Street Jinhu Ruian Zhejiang CHINATelefon: 8657765666005web: http://www.cn-mh.cn/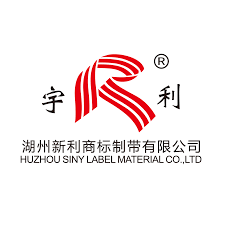 Huzhou Siny Label Material CoLtd Technical by SINGOOCHINA
Adres: Fenghuang Bridge Linghu Huzhou Zhejiang CHINATelefon: 865723353288web: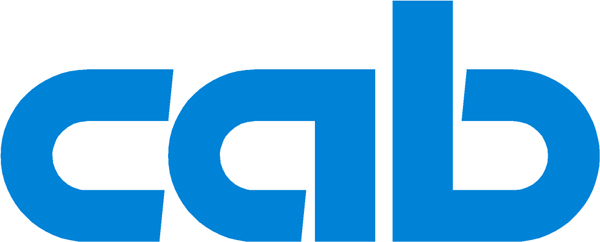 cab Produkttechnik GmbH Co KGGERMANY
Adres: Wilhelm-Schickard-Str 1476131 Karlsruhe GERMANYTelefon: 49 72 16626444web: https://www.cab.de
The company has no registered brand information.